​PET [pet]: particularly cherished
PRANA [prah-nah]: the energy connecting all elements of the universe

​Energy connects us all, and the most basic and primal way to communicate with our pets is energetically. Somewhere along the way it seems to have been discounted as a basic building block of dog obedience training and living a more connected life with your animal companion. We are here to change that, and together forge a new path forward in pet guardianship.
​
---
Redefining how we train, connect with, and relate to our animal companions.
Learn the principles of positive reinforcement and obedience training through

traditional training services,

without discounting the importance of your energetic bond

.

​

Tap into the energies

surrounding you and your pet to better understand how their behaviors give you insight into what you are ready to release to create more harmony together.

An online resource that allows you to train on your own time and budget. Lessons come in the form of instructional videos, step-by-step training tutorials, PDFs, and MP3s.
---
Denise Mange | Certified Trainer, Pet Intuitive & Founder of Pet Prana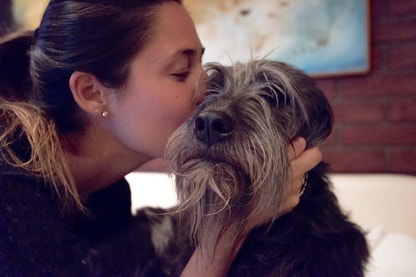 Denise's unique approach to dog training focuses on fundamentals of traditional obedience training, incorporating tools like meditation, energy work, pet numerology, and animal communication.
As a business owner in the pet industry who spent 10 years in advertising working with blue chip clients, Denise brings a unique set of consulting skills to other pet businesses who also want to honor the bond between pet parents and their animal companions.
Denise received her BS in Communications from Boston University, her certification from Animal Behavior College, is a certified animal communicator and a
member of the Association of Pet Dog Trainers (APDT)
.
​​
---